About
Vital Strategies Podcast
At Vital Strategies Podcast , we're on a mission to empower visionary entrepreneurs like you to maximize your financial potential through the power of proactive tax planning. As a division of Vital Strategies, we are dedicated to revolutionizing your approach to taxes and ensuring you keep more of your hard-earned income.
Why Listen to Us?
At Vital Strategies, we are on a mission to help our listeners save $1 billion in taxes! We are your go-to resource for unlocking financial success by minimizing your tax bill.
Expertise
Proven methods have saved clients over $8.5 million in taxes over the last two years.
Empowering
Developing custom tax strategies that align with your goals.
Actionable
Consulting clients save an average of $280,000+ per year in income tax alone.
Latest Episodes
Tune into our latest episode, where we dive deep into cutting-edge tax strategies and share expert insights so you can pay less tax.
Real Tax-Saving Success Stories
Discover how our tax strategies have revolutionized the financial health of businesses just like yours. Our case studies highlight real success stories where entrepreneurs have benefited from our tactical approach to tax planning.
Vital Strategies Podcast Tools
Free Resources and Templates
Maximize your tax-saving potential with our exclusive tools and templates. Access a plethora of valuable resources that will empower you to take control of your tax planning journey.
What Our Listeners Say About Us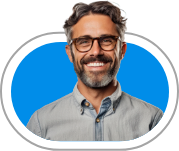 The insights shared in each episode are incredibly valuable! I've already implemented tax-saving strategies for my business, and the results are impressive. This podcast is a game-changer!
Vital Strategies Podcast has become my go-to resource for financial knowledge. The expert interviews and success stories inspire me to take control of my finances and make informed decisions. Highly recommended!
The tools and resources provided on this platform are top-notch. I find myself coming back for more valuable downloads and ebooks regularly. It's like having a financial mentor!
I used to feel overwhelmed by taxes and financial planning. Thanks to this podcast, I now have clarity and confidence in managing my wealth. The free resources are a fantastic bonus!
Consulting Clients Have An Average Tax Savings Of $280,000
Access Now
Take Your Tax Game to the Next Level! Listen Now on Your Favorite Platform!